Liberty Green Senior Housing
The Liberty Green apartments offer a comfortable yet stylish lifestyle right in the heart of the community. With a wide range of amenities and an efficient floor plan, each airy one-bedroom apartment provides the perfect solution for comfortable senior living.
Warwick
If you have a festive personality, opens in a new windowWarwick just might be the community for you. From the annual opens in a new windowApplefest to the Summer Arts Festival and Hudson Valley Jazz Festival – not to mention a variety of other arts and music festivals – residents of Warwick's distinctive hamlet enjoy frequent community activity as well as the peaceful atmosphere of the many small lakes and the opens in a new windowWallkill River National Wildlife Refuge, as well as close access to health services and opens in a new windowSt. Anthony's Community Hospital.
Liberty Green
Close to Devon Woods, Liberty Green is a three story complex with an elevator just a short distance to the many dining, shopping, health care offerings and community festivals available in Warwick.
opens in a new window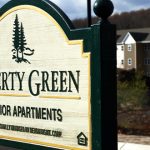 opens in a new window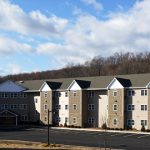 opens in a new window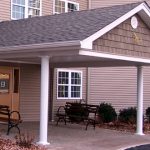 opens in a new window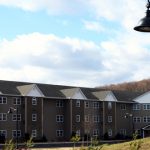 opens in a new window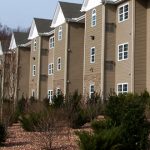 Apartment Features:
Smoke-Free Residential, Central A/C, On-site Laundry Room, Security Cameras, Elevator, Community Room, On-site Management.
Qualifications:
Individuals or households who meet the income and household size requirements may apply. Only qualified applicants will be eligible for apartments. Veterans receive a general preference for apartments. Applications that are received will be placed on our waiting list. When your name is reached for consideration for an available unit, you will be contacted to conduct an interview to continue the process of confirming your eligibility. Preferences for a percentage of units goes to:



Applicants with mobility impairments (7%)


Applicants with visual or hearing impairments (5%)


Applicants with Special Needs (10%)


For more information on these units in Warwick, NY and / or to find out what units are currently available to rent, please call our sales office at 845-986-7701 or click for an application.


Amenities | Floor Plan

opens PDF file

|

opens in a new window

Map |

opens in a new window

Community | Application |

opens in a new window

Brochure

opens PDF file


One Liberty Court Warwick, NY 10990
Tel: 845-986-7701, Fax: 845-986-7740
liberty@devonmgt.com