Middletown Apartments
The Sunrise Gardens Middletown apartments offer a comfortable yet stylish lifestyle right in the heart of the community. With a wide range of amenities and an efficient 745 square foot room plan, each airy one-bedroom apartment provides the perfect home for individuals and families. Sunrise Gardens also offers a limited number of 2-bedroom and 3-bedroom units.

Middletown
Set alongside the Wallkill River, opens in a new windowMiddletown is home to a variety of historic churches and large Victorian houses. That historic atmosphere is the backdrop for shopping at destinations like opens in a new windowGalleria at Crystal Run and major retailers like Gander Mountain and Pier One, as well as ethnic eateries and small shops. Enjoy performances at The opens in a new windowParamount Theatre, browse the opens in a new windowThrall Library, or enjoy the annual 10K race and summer outdoor concerts that have become a local tradition.
Sunrise
Set in the warm surroundings of opens in a new windowScotchtown's residential area, Sunrise Gardens residents enjoy one, two, or three bedroom apartments just around the corner from Hannaford's, banking, dining opportunities, Sam's Club, Olive Garden, and the Galleria.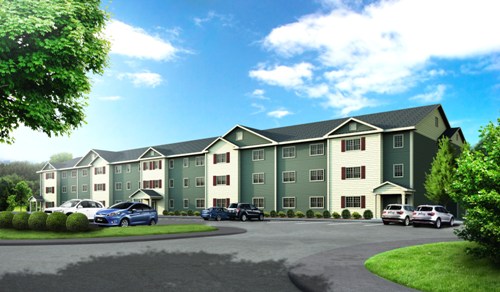 Apartment Features:
Smoke-Free Residential, Central A/C, On-site Laundry Room, Security Cameras, Community Room, Computer Lab, TV and Library Room, On-site Management.
Qualifications:
Individuals or households who meet the income and household size requirements may apply. Only qualified applicants will be eligible for apartments. Veterans receive a general preference for apartments. Preferences for a percentage of units goes to:
– Applicants with mobility impairments (11%)
– Applicants with visual or hearing impairments (6%)
For more information on these units in Middletown, NY and / or to find out what units are currently available to rent, please call our sales office at 845-538-4691 or click for an application.


Amenities | Floor Plan

opens PDF file

|

opens in a new window

Map |

opens in a new window

Community | Application |

opens in a new window

Brochure

opens PDF file


7 Fortune Road West. Middletown, NY 10940
Tel: 845-538-4691, Fax: 845-692-0452
sunrise@devonmgt.com