New Windsor Apartments
The Amber Grove New Windsor apartments offer a comfortable yet stylish lifestyle right in the heart of the community. With a wide range of amenities and an efficient floor plan, each airy one-bedroom apartment provides the perfect solution for comfortable senior living.

New Windsor
With a history richly steeped in the Revolutionary War, opens in a new windowNew Windsor today offers a solid mix of cultural amenities, historical sites and modern comforts. Home to opens in a new windowStewart International Airport and close to opens in a new windowSt. Luke's Hospital, New Windsor residents enjoy abundant local shopping options, attractions like opens in a new windowStorm King Art Center and the opens in a new windowNew Windsor Cantonment State Historic Site, the popular opens in a new windowMarasco Center for Seniors and a great many transportation, dining and recreation opportunities.
Amber Grove
Set in a wooded park-like setting, yet less than a half mile away from two major grocery stores and bus transportation to everything from opens in a new windowWoodbury Commons to New York City, Amber Grove offers a laid-back, pleasant atmosphere with convenient access to many attractions.
opens in a new window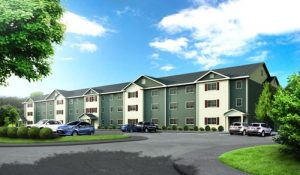 Apartment Features:
Smoke-Free Residential, Central A/C, On-site Laundry Room, Security Cameras, Community Room, Computer Lab, TV and Library Room, On-site Management.
Qualifications:
Individuals or households who meet the income and household size requirements may apply. Only qualified applicants will be eligible for apartments. Veterans receive a general preference for apartments. You will be invited to an interview to continue the process of confirming your eligibility. You will be asked to bring documents that verify your household size, the identity of the members of your household and your household income. Preferences for a percentage of units goes to:
Applicants with mobility impairments
Applicants with visual/hearing impairments
For more information on these units in New Windsor, NY and / or to find out what units are currently available to rent, please call our sales office at 845-561-5600 or click for an application.


Amenities | Floor Plan

opens PDF file

|

opens in a new window

Map |

opens in a new window

Community | Application |

opens in a new window

Brochure

opens PDF file


1000 Heidi Ct New Windsor, NY 12553
Tel: 845-561-5600, Fax: 845-561-3003
ambergrove@devonmgt.com