Temple Hill
The Temple Hill apartments offer a comfortable yet stylish lifestyle right in the heart of the community. With a wide range of amenities and an efficient 745 square foot room plan, each airy one-bedroom apartment provides the perfect home for individuals and families. Temple Hill also offers a limited number of 2-bedroom and 3-bedroom units.
New Windsor
With a history richly steeped in the Revolutionary War, opens in a new windowNew Windsor today offers a solid mix of cultural amenities, historical sites and modern comforts. Home to opens in a new windowStewart International Airport and close to opens in a new windowSt. Luke's Hospital, New Windsor residents enjoy abundant local shopping options, attractions like opens in a new windowStorm King Art Center and the opens in a new windowNew Windsor Cantonment State Historic Site, the popular opens in a new windowMarasco Center for Seniors and a great many transportation, dining and recreation opportunities.
Temple Hill
Set in a wooded park-like setting, yet less than a half mile away from two major grocery stores and bus transportation to everything from opens in a new windowWoodbury Commons to New York City, Temple Hill offers a laid-back, pleasant atmosphere with convenient access to many attractions.
opens in a new window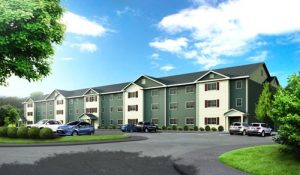 Apartment Features:
Smoke-Free Residential, Central A/C, On-site Laundry Room, Security Cameras, and Community Room, On-site Management.
Qualifications:
Individuals or households who meet the income and household size requirements may apply. Only qualified applicants will be eligible for apartments. Veterans receive a general preference for apartments. Preferences for a percentage of units goes to:



Applicants with mobility impairments (11%)


Applicants with visual or hearing impairments (4%)


Applicants with Special Needs (19%)


For more information on these units in New Windsor, NY and / or to find out what units are currently available to rent, please call our sales office at 845-563-0753 or click for an application.


Amenities |

opens in a new window

Map |

opens in a new window

Community | Application |

opens in a new window

Brochure

opens PDF file


Floor Plans: 1-Bedroom

opens PDF file

, 2-Bedroom

opens PDF file

, 3-Bedroom

opens PDF file


1000 Nicholas Brooks Court
New Windsor, NY 12553
Tel: 845-563-0753, Fax: 845-784-4610
templehill@devonmgt.com