Montgomery Apartments
Our Montgomery apartments offer a comfortable yet stylish lifestyle right in the heart of the community. With a wide range of amenities and an efficient room plan, each airy one-bedroom apartment provides the perfect solution for comfortable senior living.

Montgomery
From pleasant parks along the opens in a new windowWallkill River to serene farms to small residential subdivisions and abundant open space, the charming historic opens in a new windowvillage of Montgomery is a peaceful setting that is home to opens in a new windowOrange County Airport, a cluster of excellent restaurants, shopping, and a pleasant, inviting small-town atmosphere.
Montgomery Manor
Close proximity to the charming village of Montgomery makes for a life of convenience and serenity for Montgomery Manor residents, matched only by the atmosphere of the property itself.
You can often find the residents gathered by the peaceful pond, enjoying each other's company and the relaxing fountain amidst lush, wooded property. From our comfortable apartments to the appealing setting, Montgomery Manor provides a friendly social environment amidst a pleasant surrounding town with easy access to shops and services.
opens in a new window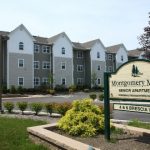 opens in a new window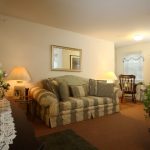 opens in a new window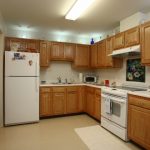 opens in a new window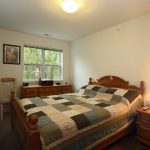 opens in a new window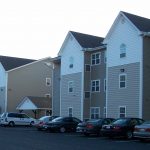 Apartment Features:
Smoke-Free Residential, Central A/C, On-site Laundry Room, Security Cameras, Community Room, TV and Library Room, On-site Management.
Qualifications:
Individuals or households who meet the income and household size requirements may apply. Only qualified applicants will be eligible for apartments. Veterans receive a general preference for apartments. You will be invited to an interview to continue the process of confirming your eligibility. You will be asked to bring documents that verify your household size, the identity of the members of your household and your household income. Preferences for a percentage of units goes to:
Applicants with mobility impairments (4%)
Applicants with visual/hearing impairments (1%)
For more information on these units in Montgomery, NY and / or to find out what units are currently available to rent, please call our sales office at 845-335-7223 or click for an application.


Amenities | Floor Plan

opens PDF file

|

opens in a new window

Map |

opens in a new window

Community | Application |

opens in a new window

Brochure

opens PDF file


4 Brescia Way Montgomery, NY 12549
Tel: 845-335-7223, Fax: 845-457-6299
montgomery@devonmgt.com