Port Jervis Apartments
The Water's Edge Port Jervis apartments offer a comfortable yet stylish lifestyle right in the heart of the community. With a wide range of amenities and an efficient 700 square foot floor planopens PDF file , each airy one-bedroom apartment provides the perfect solution for comfortable senior living.

Port Jervis
Set alongside the confluence of the Delaware and opens in a new windowNeversink rivers, opens in a new windowPort Jervis is home to historic buildings like opens in a new windowThe Free Library and the E. Arthur Gray Post – and services like opens in a new windowBon Secours Community Hospital. Visit the opens in a new windowGillinder Glass Factory and these other downtown destinations: opens in a new windowFoundry42+, opens in a new windowFox 'N' Hare Brewing Company, and the opens in a new windowErie Hotel & Restaurant. For a breathtaking view of the local area, plan a trip on the opens in a new windowUpper Delaware Scenic Byway – NYS Route 97.
Water's Edge
Water's Edge is nestled right in between the scenic Neversink and Delaware Rivers. Residents spend time enjoying the atmosphere created by the rivers and lush landscaping close to the cozy community of Port Jervis. Dial-A-Bus makes access to downtown restaurants and shops easy and convenient.
Apartment Features:
Smoke-Free Residential, On-site Laundry Room, Security Cameras, Community Room, TV and Library Room, On-site Management.
Qualifications:
Individuals or households who meet the income and household size requirements may apply. Only qualified applicants will be eligible for apartments. Veterans receive a general preference for apartments. You will be invited to an interview to continue the process of confirming your eligibility. You will be asked to bring documents that verify your household size, the identity of the members of your household and your household income. Preferences for a percentage of units goes to:
Applicants with mobility impairments (11%)
Applicants with visual/hearing impairments (6%)
opens in a new window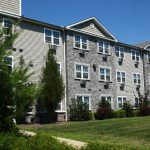 opens in a new window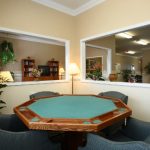 opens in a new window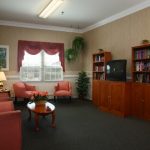 opens in a new window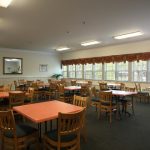 opens in a new window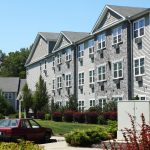 For more information on these units in Port Jervis, NY and / or to find out what units are currently available to rent, please call our sales office at 845-856-0200 or click for an application.


Amenities | Floor Plan

opens PDF file

|

opens in a new window

Map |

opens in a new window

Community | Application |

opens in a new window

Brochure

opens PDF file


208 East Main Street Port Jervis, NY 12771
Tel: 845-856-0200, Fax: 845-856-0202
waters@devonmgt.com